Modern
DANCE
Graceful
and
Beautiful
Modern

Dance




at

The

Dance

Factory
Grades 1 to 6, including vocational grades that
earn UCAS points

Modern DANCE, a theatrical style
ISTD syllabus from Primary classes through grades 1 to 6 and vocational classes
From the age of 4, students are introduced to the Primary Modern syllabus where we combine Primary Tap with Modern in a linked class so students can experience both genres from this young age and gain the all strengths that go hand in hand.  We then offer syllabus classes from Grade 1 up to Grade 5, then into Grade 6 and the vocational grades, where students can earn UCAS points for their future university ambitions.
Challenging, energetic and rewarding
The Imperial Society of Teachers of Dancing (ISTD) is one of the world's leading dance examination boards. Since 1904 they have provided training for dance teachers and examiners, enabling teachers to enter their students for examinations, develop new techniques and spread the joy of dance.   Most top Dance Colleges in the UK follow the ISTD syllabus.
High kicks and leaps,  building strength & flexibility
ISTD Modern Theatre dance is a rhythmic dance style which originated in America before travelling to the rest of the world. It is often seen on the stages of musical productions and is known for its theatrical qualities.  The style uses travelling steps, high kicks, leaps and turns which all need strength and flexibility. This is a highly energetic dance style.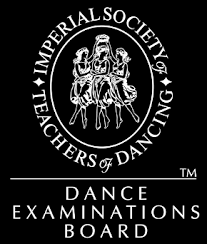 Meet
Our
Amazing
Dance
Teachers
Our fabulous teachers will encourage and nurture all
our students to support the development of modern
dance technique
Introducing
Our
Modern
Dancers
Our dancers love modern dance and enjoy the highly stylised free movement